Henry Dakak Jr. is a Lebanese craftsman, designer, and jeweler. With an Art History and Heritage Management degree, this young artist excels at combining avant-garde creativity with old-fashioned charm.
Based in the heart of Beirut, Henry started his journey by running his family's factory business, which gave him the opportunity to experiment with different materials and fall in love with the process of transforming objects.
After working with iron, wood, silver, and gold, he decided to dive into the entrepreneurial journey and start his own design brand HHD Henry Dakak Jr.
HHD's collections range from furniture, decorative accessories, functional objects, to jewelry. It's a laboratory of inventions and beauty, mixing ancient shapes with modern styles. Inspired from the past, present, and visions of the future, HHD designs stand out by their bright colors, infinite details, and perfect finishes.
For Henry, creativity is unlimited. The process of designing his own creations began with the freedom to experiment with all kinds of materials, repurposing old objects to give them a new life. A firm believer that perfection comes from intuition, he values the traditional techniques while deconstructing his creations into timeless pieces of art.
All designs are created with love and crafted in HHD's Beirut atelier, and they may be customized to the customer's individual tastes. Henry's personal affinity to beauty and attention to detail have been his stepping stone into artisanal jewelry. Each new collection is set apart by its unique combination of stones and design.
Gold
, silver, and gemstones are worked on tirelessly to achieve an innovative mix of past and present.
Their value? It's the stories and memories they carry, as Henry gives a new life to old objects that he recovers.
On the other hand, he is also widely known for his original collections of confectionery decorative items which include bonbons, lollipops, candy trees and even sparkled unicorns.
With glowing vibrant colors and pieces that are sensual to the touch, he successfully brings back small objects related to childhood into meaningful modern elements.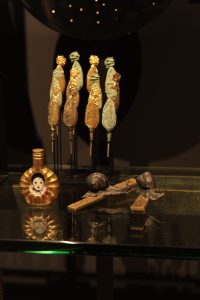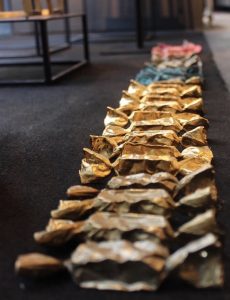 Today, HHD Henry Dakak Jr is a well-established brand, widely recognized for his contemporary works of art. What better way to ensure a successful future than by constantly evolving from a rich past?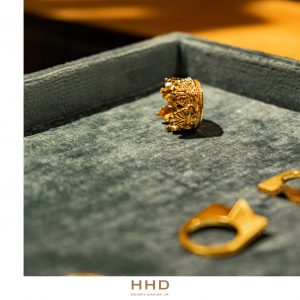 And it's just the beginning. The world is a playground for this Lebanese star.
To discover more about HHD Henry Dakak Jr:
Instagram: https://www.instagram.com/hhdhenrydakakjr/
Facebook: https://www.facebook.com/hhdhenrydakakjr/