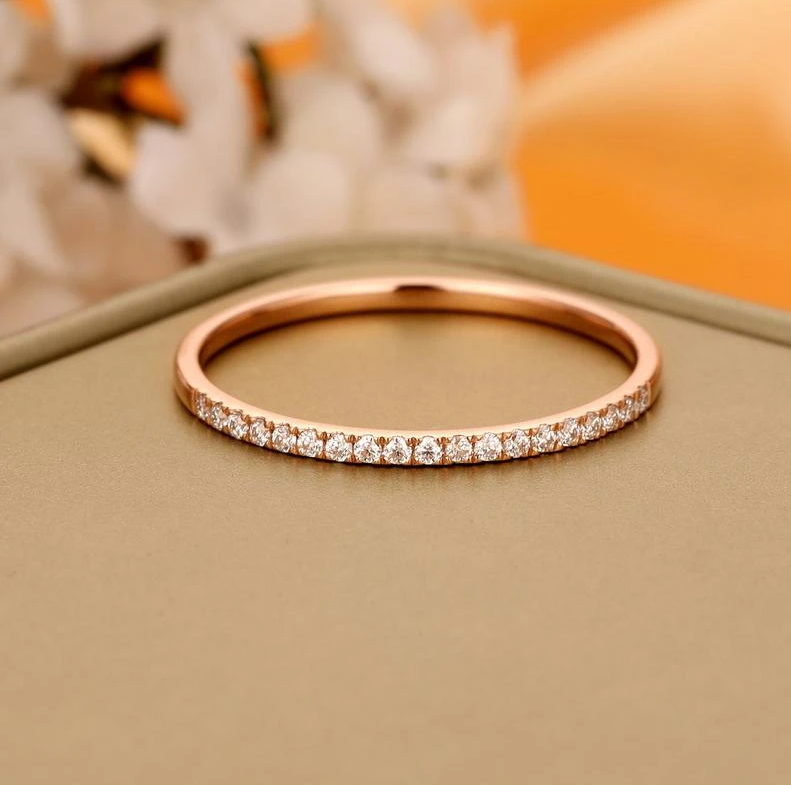 Selecting the perfect engagement or wedding ring may be a matter of knowing what you're looking for and finding it. Choosing to buy a ring is an excellent decision that can really pay off, but the market for authentic and original pieces may be difficult for uninformed buyers to navigate.
With over twice the sparkle of even a diamond, more women today are choosing Moissanite jewelry for themselves. Its unique origins and unmatched beauty make it one of the fastest-growing personal choice jewels available. Properly cut by master cutters, moissanite wedding bands have incredible fire, brilliance, and luster exceeding that of any known gemstone or other man-made material.
The oval moissanite engagement ring is truly in a class by itself, providing visual beauty and pride of ownership that needs no comparison. But those who see and admire it are compelled to compare it to the only known thing that comes close to it in beauty, the diamond.
What is Moissanite?
Some say it is a diamond look-alike, others say it is a man-made gemstone. Well, it is both and yet it is more than either. Naturally occurring Moissanite is a crystalline substance discovered in the fragments of a meteorite that crashed to earth thousands of years ago.
Over one hundred years ago tiny specs of it were found and revealed the amazing ability to reflect light with a fire and brilliance only possible by a star in the heavens. Moissanite eclipsed every known substance in this brilliant way, but tiny specs of a rare wonder had little practical use. A century later, what a wonderful practical purpose they proved to possess.
The supply of natural moissanite has never been large enough even to create a pair of earrings. It was only after years of research and an uncommon combination of science and art that enabled Charles & Colvard to supply a limited production & distribution of moissanite with crystals large enough to be artfully crafted into some of the world's most stunning jewelry.
Why Moissanite Engagement Ring?
Properly cut by master cutters, moissanite has incredible fire and brilliance exceeding that even of diamonds. These faceted jewels now offer you a variety of choices as they are near colorless to very slightly tinted and are available in round, oval, marquise, pear shape, radiant cut octagon, heart shape, triangle, trillion, brilliant-cut squares, and antique squares.
Combining 21st-century science and the age-old art of fine stone cutting, today moissanite is created in all its original wonder and available to the world in exquisite rings, pendants, earrings, brooches, and bracelets. The finest jewelry fashioned by old-world craftsmen is today adorned with and emblazoned by pure, drop-dead gorgeous moissanite jewels, so beautiful they make even seasoned jewelers gasp in wonder.